Crumbs continued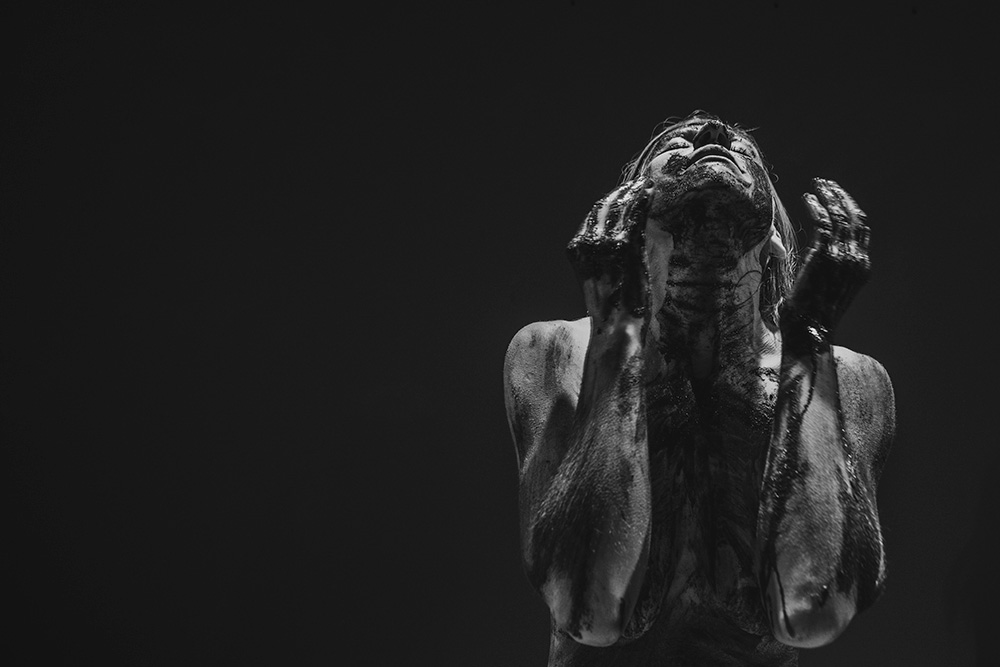 © Artur Turek
The exhibition "Crumbs continued"
The author of the photographs is Artur Turek - passionate about life, film and photography. He is inspired by pictorialists at work. He attaches the greatest importance to the works of Robert Demachy, Constant Puyo and Alfred Stieglitz. He is also intrigued by David Hockney, Peter Lindbergh, Robert Mapplethorpe and Sally Mann.
The series of photos "Crumbs continued" is inspired by monodramas "V" and "Crumbs" by Monika Wachowicz. However, it is not a direct representation of it. It is also not a photojournalism. The series is an original interpretation of the performances, it refers to loneliness and attempts to define life. The cinematographer used the aesthetics characteristic of German film expressionism, which additionally strengthens the message relating to the essence of life.
The exhibition is curated by Kamil Myszkowski.
Premiere. 12.03.2021 Gallery of the Korez Theater in Katowice/Poland
'Interstices. Women in the Performing Arts', Laboratory Theatre Space, the Grotowski Institute, 12 and 13.11.2021