DNA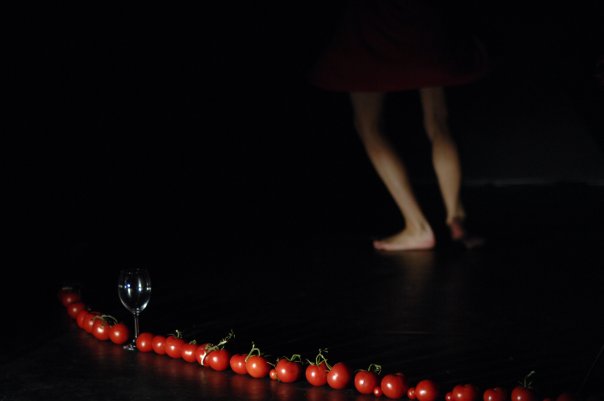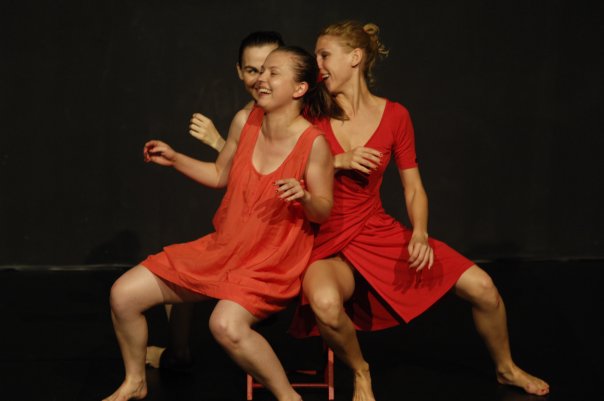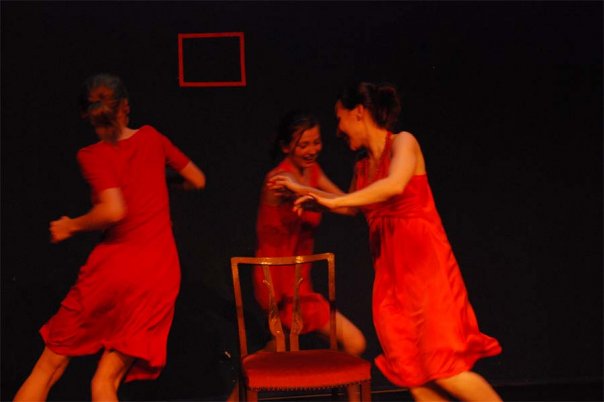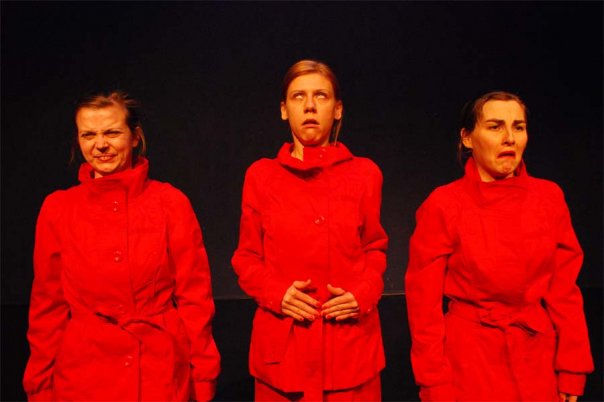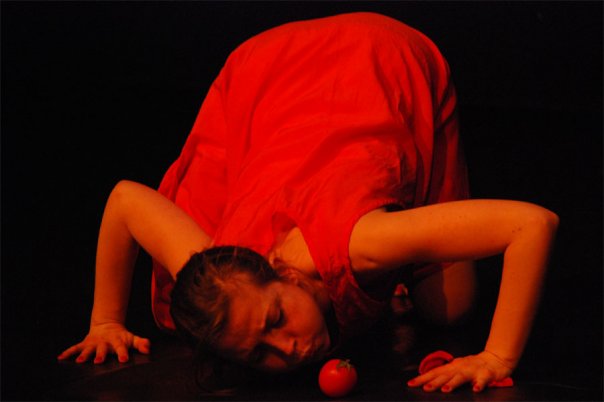 © Nulo Facchini
KoME is a theatre group of one German and two Polish actresses: Eva Balzer, Karolina Pietrzykowska and Monika Wachowicz; formed to serve a specific purpose of the "DNA" project, now in progress, hosted by Theatre Cantabile2, Vordingborg, Denmark.
KoME was created following the actresses' participation in Cantabile2's last 2008 edition of "Venus Labyrinth" in Bielefeld, Germany in cooperation with Theaterlabor and Theatre A Part (Poland).
"DNA", their first project, stays closely related to the experience of "Venus Labyrinth"
In "DNA" the 3 women share the intimate view of their mothers and their grandmothers, using the story telling, physical theater and ritual theater as tools.
They say crucial stories – do not say anything.
They embody the pain they have inherited and their desire for freedom.
They perform a process of encounter and abandon.
Direction, script, set design, costumes, texts: KoME
Music, fragments of composition: Arrial, H. Weiss, I. Santor, Ulver, D. Marianelli and E. Karaindrou
The duration of the performance is about 50 minutes
Director's consultation: Nullo Facchini
Financial support – Ministry of Culture of Denmark (DIVA Program)
Presentations:
Premiere: Theatre Cantabile2, Vordingborg/Denmark (2009)
International Performing Arts Festival A PART in Katowice/Poland (2009)
Cultural Center in Będzin/Poland (2009)
Theatre Korez in Katowice/Poland (2009)
Center "Solvay" in Cracow/Poland (2009)
Połczyńskie Impresje Teatralne w Połczynie Zdroju/Poland (2010)
Bielefeld/Germany w Theaterlabor im Tor (2009)
Theatre Baltoppen, Ballerup/Denmark (2010)